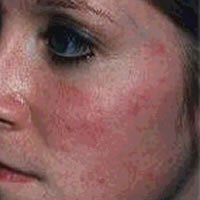 Those who have flawless-looking skin are truly blessed. They don't have to face the difficulty, frustration, and expense of searching for the magical cream, lotion, or tonic that promises to clear those blemishes away.
Most people will develop some sort of skin condition at some point in their lives. Acne, age spots, eczema, hives, psoriasis, rosacea and general spots are just some of the common skin problems that will affect the majority of us.
Poor digestion and diet are usually the cause of underlying skin problems. The approach of herbal teas focuses on restoring internal balance and this emphasis on re-balancing is found in Traditional Chinese Medicine (TCM) and in the ancient Indian healing of Ayurvedic medicine. The weather, the environment, stress, radiation from technology, and your mood are other factors that can lead to bad skin.
Personally, I have been plagued with 'problem skin' since my teenage years and still suffer from the occasional outbreak of teenage spots! Drinking and blending herbal teas can help alleviate this common problem along with a healthy diet and regular exercise.

Chamomile (Matricaria chamomilla)
Known as the "all-around comforter", it is more commonly used as a natural sedative to aid in sleep, insomnia, sleep disturbances, and anxiety. It has strong antiseptic properties which makes it invaluable to treat problem skin, such as eczema and hives. Due to its anti-spasmodic actions, Chamomile helps alleviate poor digestion which is one of the root causes of bad skin.

Cleavers (Galium aparine)
Known as the "lymph cleanser", as the name suggests, it is critical for the immune system. Lymph glands are found throughout the body, mainly in the areas of the head and neck, armpits, and groin. Using Cleavers helps to eliminate the build-up of toxins and it is these toxins that could cause the development of breasts cysts, tumors, prostate, and urinary infections. Healthy lymph glands also influence the condition of the skin.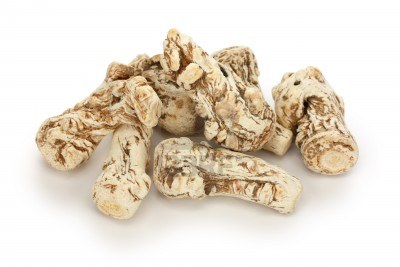 Dong Quai (Angelica sinensis)
Known as the "supreme woman's root", it is more commonly used in restoring health and balancing the body in all cycles and rhythms of a women's life. Due to its vitamin E content and its anti-viral and anti-fungal properties, it has also been used to treat certain skin conditions such as eczema, rosacea, neurodermatitis, pruritis, hives, and vitiligo.

Echinacea (Echinacea purpurea)
Known as the "immune system beauty", Echinacea protects and boosts the immune system and can increase your body's resistance to infection. Native American tribes, such as the Sioux Indians, considered this herb sacred. It is a blood purifier and can help clean the kidneys, lymph system, and liver of toxins and protects cells from viruses and bacteria, which means your skin will benefit in the long run.

Lavender (Lavandula angustifolia)
Known as the "herb of harmony", the aroma from this plant has been highly treasured for its use in calming the central nervous system. It is commonly used to ease anxiety, tension, headaches, and dizziness due to its anti-spasmodic actions. Lavender also has anti-bacterial and anti-septic properties and is considered one of the best skin healers in stimulating the repair of tissues.
Marigold (Calendula officinalis)
Known as "a pot of gold", it is a favorite amongst herbalists and has been widely valued as a remedy for skin as the oils from the plant are a rich source of anti-oxidants. A wash made from marigold can be applied to skin eruptions, including measles and chickenpox, to dry and heal them. It also has anti-inflammatory properties and is excellent in treating digestive problems.
Red Clover (Trifolium pratense)
Well respected for its ability to resolve skin complaints, Red Clover tea is an age-old remedy for eczema and psoriasis due to its antiseptic and anti-inflammatory elements. The flowers have also been beneficial in treating coughs, colds, bronchitis, and whooping cough. In the 1930s, it was hyped as a "wonder herb" as it became popular as an anti-cancer remedy.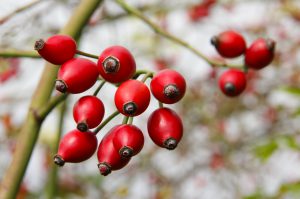 Rose (Rosaceae)
Known as the "queen of the flowers", there is an old saying that roses are good for "the skin and the soul" and according to some traditions, when Jesus was born, every rose in the world bloomed! Rose contains many properties including anti-viral, anti-oxidant, anti-septic, anti-bacterial, and can aid in digestion – an all-in-one protector for the skin!
White Willow (Salix alba)
In traditional herbal medicine, White Willow was widely used for fevers and other "hot" conditions. In modern medicine, it is used to treat inflammatory ailments such as arthritis, rheumatism, and lumbago (lower back pain). Because of its anti-inflammatory properties, White Willow is also used to reduce the inflammation of the skin and contains beneficial skin-healing nutrients which include vitamins A and C and Zinc.
——————————————————————————————————————-
This website is for educational and informational purposes only. The publisher/owner of blendingherbaltea.com is not legally liable for your use of the information which is not intended to diagnose, treat, cure or prevent any disease. If you have any serious health concerns, you should always check with your health care practitioner or medical herbalist before self-administering herbs.
Herbal Remedies: Skin
was last modified:
April 12th, 2022
by