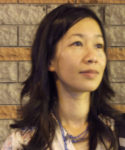 🌻 Hi friend, I'm Teresa – I'm a mother, health blogger, peace-lover, alternative health enthusiast, green-living geek and herbal tea addict!
🌻 From a young age, my mum taught me the health benefits and healing powers of plants and natural foods. Fast forward to now and I am a mother myself – dealing with a son with allergies and asthma.
😡 Many kids are growing up with a myriad of health conditions from a young age – ADHD, obesity, allergies, asthma, and autism have risen sharply in the last 20 years – and this makes me sick to my stomach.
😔 Cancer, diabetes, and heart disease have become the norm. I'm not saying that I can stop this sad tragedy, but a chance to reduce these growing numbers is what I am offering.
🌻 Let us take a step back from modern ways and embrace the traditional ways of looking at and taking care of our health. After all, we all know that health is wealth.