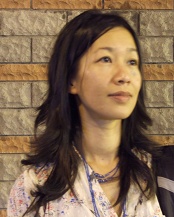 Hi and thanks for taking the time to visit my site. My name is +Teresa and I am what some refer to as a BBC (British Born Chinese!). I have lived in the UK all my life, yet come from a family that's quite cultural in their traditions.
A Little Back Story
My love of drinking and blending herbal teas stems from my mum who has had a huge influence on my knowledge regarding the health benefits and healing powers of this incredible drink. From a young age, she had always made (and still does!) what we call in our culture 'beneficial soups', using traditional herbs, roots, leaves and fruits to treat any ailments my siblings and I had. From colds to allergies, stomach aches to eating too much oily food!
I developed my interests further into herbal teas in my later years, as I became more aware of the chemicals and additives in the foods we consumed and the startling impact that it had on our bodies and well being. I became almost obsessed with reading packet labels on all foods and drinks before I bought them. I became more ethical and aware of my purchasing habits purely because of the crap these money driven companies put in our food supply!
Now that I have become a mum, this has become even more apparent!
My belief is that herbs have been placed on this earth for us to discover and make use of and to further our knowledge into the wonders of this expansive yet fragile world we live in.
My Goals
I am on a quest of learning and understanding the health benefits of herbs, combined with healthy living and eating, along with a positive mindset and sharing my insight with others.
The understanding and acceptance of the wisdom and sacred knowledge of herbs that have been practised over many centuries is becoming more and more apparent in today's fast-paced society. Although we live in one of the wealthiest nations on Earth, we are considered one of the sickest nations also. Isn't that crazy?
The prevalence of conditions such as cancer, diabetes and allergies to name a few are on the rise and many people are considering a more natural and healthier way to live in the hope to prevent these ailments.
I will be updating this site regularly and would appreciate your views and input.
Peace be upon you all.
Teresa
blendingherbaltea.com
About Me
was last modified:
November 28th, 2019
by