D-I-E-T… Yes, the dreaded four-letter word that most of us have fallen victim of and surrendered to the false sense of security that looking slim and thin is 'in'.
Whether it's the latest fad in weight loss pills, supplements, shakes, books or programs – most make big (and mostly false) claims in drastically reducing your weight in the least amount of time. Instant gratification that could compromise your health in the long run.
Herbs can be a cheaper and healthier alternative to fight the battle of the bulge but do herbs that help weight loss really work? Many different scientific peer-reviewed articles and studies have been undertaken to investigate the effects of certain herbs to help with weight loss and the results are promising.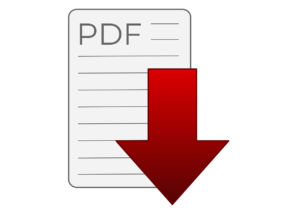 The Business Of Losing Weight
We live in such an image conscious world where we are constantly inundated in the media and social media of images and perceptions that being thin and slim makes you more happier, more healthier and more 'socially acceptable'.
Far from it.
The weight loss industry is MASSIVE… and business is continuing to boom (the U.S weight loss market is worth a staggering $66 billion in 2017!) [Source].
And sadly, the stark reality is it's enforcing a startling number of the population (and now it's spreading to the even younger generation) to conform and crave to the toxic ideology of looking slim at all costs.
To The Extreme
Boot camps

Injections

Hypnotherapy

Freeze-dried poop pills (yes, that's right – eating freeze-dried pills made from the poop of lean and healthy people to see if their faeces has an impact on weight loss and various other metabolic issues!)

Wearing a 'diet-choker' necklace that alerts you if you've over-indulged on the wrong types of food

Surgery
These are some of the extreme methods that those in the pursuit of looking thin will consider.
The best way to avoid these sometimes overrated (and ridiculous) gimmicks is to go the natural and herbal way. There are a number of herbs (proven by science) that can help with your battle to fight the bulge but they shouldn't be used solely to achieve this.
7 Proven Herbs That Can Help Weight Loss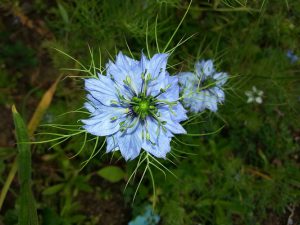 1. Black Seed (Nigella sativa)
Black Seed has been hailed by some as "a true panacea", "a universal healer" and "a miracle herb". Thanks to its exceptional medicinal properties, over 150 studies alone have been conducted over the last five decades purely to investigate the chemical and pharmacological actions of the small yet potent seed.
One study with Nigella sativa showed significantly reduced body weight and BMI in adults.
Another study has found Nigella sativa to have anti-obesity effects, possibly due to its anti-inflammatory properties.
Caution – not recommended during pregnancy.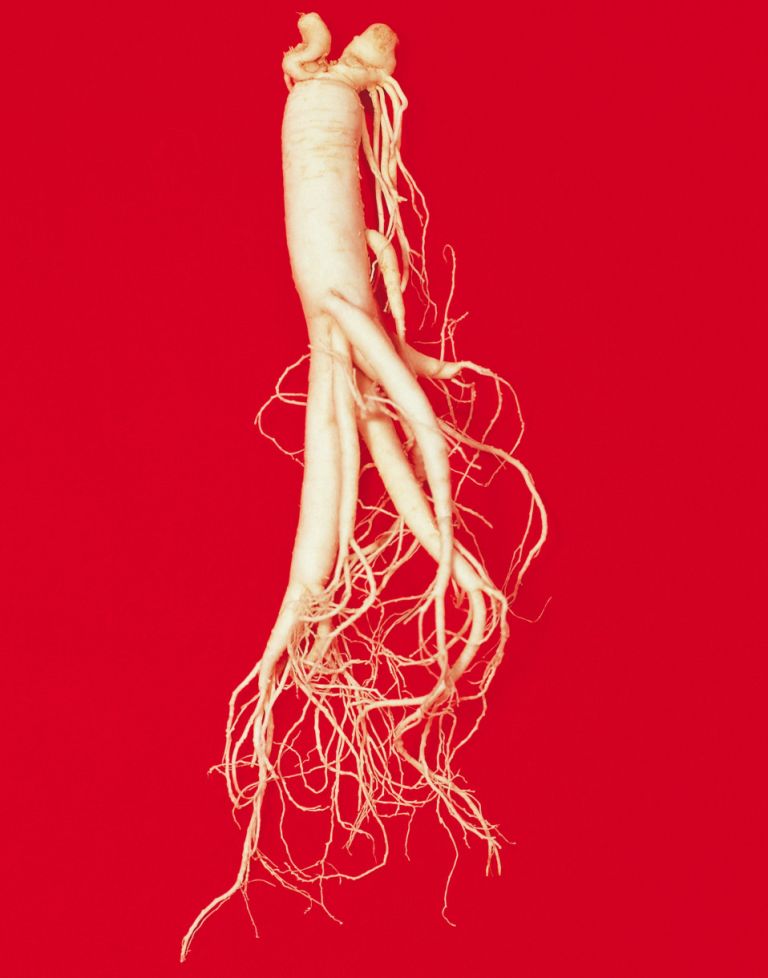 2. Panax ginseng (Panax ginseng Meyer, Araliaceae family)
Ginseng is nicknamed the "King Of Tonics" and has been used widely in China for over 5000 years. The Chinese consider this vital herb a supreme remedy for all diseases.
For many centuries, it was used to calm nerves, strengthen organs, increase mental ability, stop heart palpitations, brighten vision and promote a youthful feeling.
It's also classed as a stimulant and is taken to increase energy and enhance physical performance. Plus it is an adaptogen, meaning it increase's the body's ability to tolerate all types of stressful situations. Very much needed in this day and age.
Gut microbiota is seen as one of the major factors involved in the control of body weight and the results of a study into the anti-obesity effects of Ginseng has indicated a weight loss effect and slight effects on gut microbiota in all participants.
Caution – those who suffer from high blood pressure, narcolepsy or taking blood thinning drugs should avoid it.

3. Guarana (Paullinia cupana) 
Guarana's primary ingredient is 'guaranine' which is identical to caffeine and is notoriously found in energy drinks.
Due to its high caffeine content (which contains 2.5 times more caffeine than coffee), it can act as a stimulant to accelerate body functions such as increasing the heart rate, digestion and respiration. Stimulants offer a quick but temporary boost to your metabolism which may increase the rate you burn fat.
It's also a diuretic and can stimulate the nervous system and helps you fight depression and cope with stress, thus it may help you to avoid 'emotional eating' which is one of the main causes of weight gain.
Data from one study in mice showed that Guarana lead to an increase in energetic metabolism thus contributing to control of weight gain, even when associated with high-fat diet.
Caution – those suffering from sleep disorders and anxiety problems should be wary when taking this in large doses.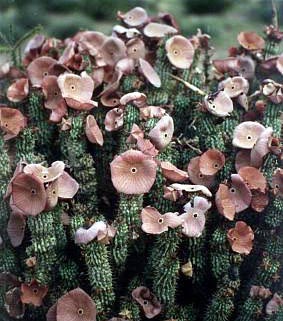 4. Hoodia Gordonii (a.k.a Bushman's Hat)
Hoodia Gordonii is known as a 'natural appetite suppressor' and has been used for centuries by South African Khoisan herders to tolerate long periods without food or water, whilst they were hunting and gathering.
The main active ingredient (known as P57) is responsible for the appetite suppression that can "trick" the mind into thinking the stomach is full even if you haven't eaten thus curbing the snack attacks and hunger pangs.
Studies have shown that the plant effects have been positive in achieving weight loss. [1] [2]
Caution – those who have high blood pressure; diabetes; blood clotting disorders; who suffer from eating disorders or who are pregnant and nursing should avoid. Care should be taken though as a prolonged use could lead to malnutrition.
5. Cayenne Pepper (Capsicum annuum acuminatum) 
This fiery little cooking spice does more than spice up your dish. The red hot healer's main active compound 'capsaicin' is well known to have thermogenic properties and weight loss potential. Having thermogenic properties means it can boost your metabolism rate and suppress your appetite.
A study into the consumption of red pepper with every meal highlighted a feeling of fullness and satisfaction without a desire to overeat after the meal.
An increase in metabolic rate within 30 minutes of ingestion was undertaken on a group of Thai women in another study. Faster metabolism means your body is able to convert nutrients into energy rather than storing them as fat.
Caution – those who suffer from high blood pressure; blood clotting disorders; or are pregnant and nursing mothers or about to undergo surgery should avoid.
6. Ginger (Zingiber officinale)
Nicknamed " the hot root", Ginger stimulates the salivary glands, digestive enzymes for proteins and fats and due to its thermogenic properties, can increase metabolic heat to burn off the calories.
Traditionally, it has been used in treating circulation, colds and chills and also metabolic ailments. Thanks to its anti-inflammatory and anti-spasmodic properties, it's been shown to improve digestion (by removing toxins and extra waste in the bowel) which is essential for weight control.
One study found that drinking Ginger tea after meals helped reduced feelings of hunger and increase satiety, which suggests that consuming this hot root can help in controlling appetite.
One review also summaries the effect of taking Ginger which demonstrated that it can reduce body weight, waist-to-hip ratio, hip ratio and increased HDL-cholesterol.
Caution – avoid large amounts in pregnancy or if you suffer from peptic ulcers (as the stomach is already hot and overstimulated).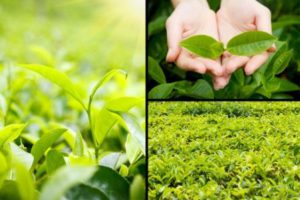 7. Green Tea (Camellia sinensis)
Although it's not classed as a herb (as the leaves come from the actual tea plant camellia sinensis), Green Tea is the reigning champion when it comes to herbal alternatives that can help with weight loss.
Green Tea contains caffeine which gives the drink its stimulant effects and can increase metabolism which helps to burn fat and calories.
Being the second most popular beverage worldwide (water being first), it has had the most comprehensive research carried out that has been proven to be very effective in weight loss. This is due to the high levels of 'polyphenols' (potent antioxidants) which is responsible for its slimming effects.
These powerful antioxidants prevent harmful free radicals, which basically means your cells are protected from invaders that can damage your body!
Polyphenols contain flavonoids called 'catechins' and the main one apigallocatechin gallate (EGCG) is the most active and most studied polyphenol.
Several studies undertaken showed that catechins 'significantly decreased body weight and significantly maintained body weight after a period.'
A 12 week study with 115 central obese women consuming high-dose green tea extract resulted in significant weight loss and reduced waist circumference.

Reality Check
The age of science and medicine has bought us even more scope into the beauties of what certain plants and herbs can do for our bodies – knowledge that our ancestors knew centuries ago.
The alarming change in our farming methods, our eating habits, our stress levels and our hectic yet sedentary lifestyles has doubled obesity in more than 70 countries since 1980. [Source].
According to the National Institutes of Health, "obesity and overweight together are the second leading cause of preventable death in the U.S, close behind tobacco use." [Source].
Now that's scary data to know.
It seems the evidence for herbs that can help with weight loss seem very promising, but don't be fooled for one minute that using them purely to achieve this will work.
The sad reality is there is no magic pill, drink, potion, lotion that can melt those pounds off without much effort on your part. The keyword is 'helping' and herbs are considered excellent alternatives to aid body weight and in maintaining a healthy body.
The mantra of regular exercise, a balanced diet and cutting down on stress maybe hard work to fight the battle of the bulge but at least it wouldn't jeopardise your health in the long run.
Have you ever tried natural remedies for weight control? Have you used any of the herbs mentioned to help with weight loss? How did it work for you? I'd love to hear your thoughts, experiences and comments on the subject.
Peace be with you
Teresa
Do Herbs That Help Weight Loss Really Work?
was last modified:
June 10th, 2022
by
Summary
Article Name
Do Herbs That Help Weight Loss Really Work?
Description
Herbs can be a cheaper and healthier alternative to fight the battle of the bulge but do herbs that help weight loss really work? 7 proven herbs are discussed.
Author
Publisher Name
Publisher Logo