Did you know that after water, tea is the most favoured beverage in the world? Hardly surprising as it's consumed in many different parts of the world within various cultures as green, black, white, pu-ehr and oolong tea.  Among all of these teas, however, the most compelling and significant effects on our health have been the studies into the consumption of green tea.
Since ancient times, it has been revered as a healthy beverage by the Chinese and Japanese who drink it by the potful – so what is in green tea that makes it so notorious for our health and why can you benefit from drinking it on a daily basis?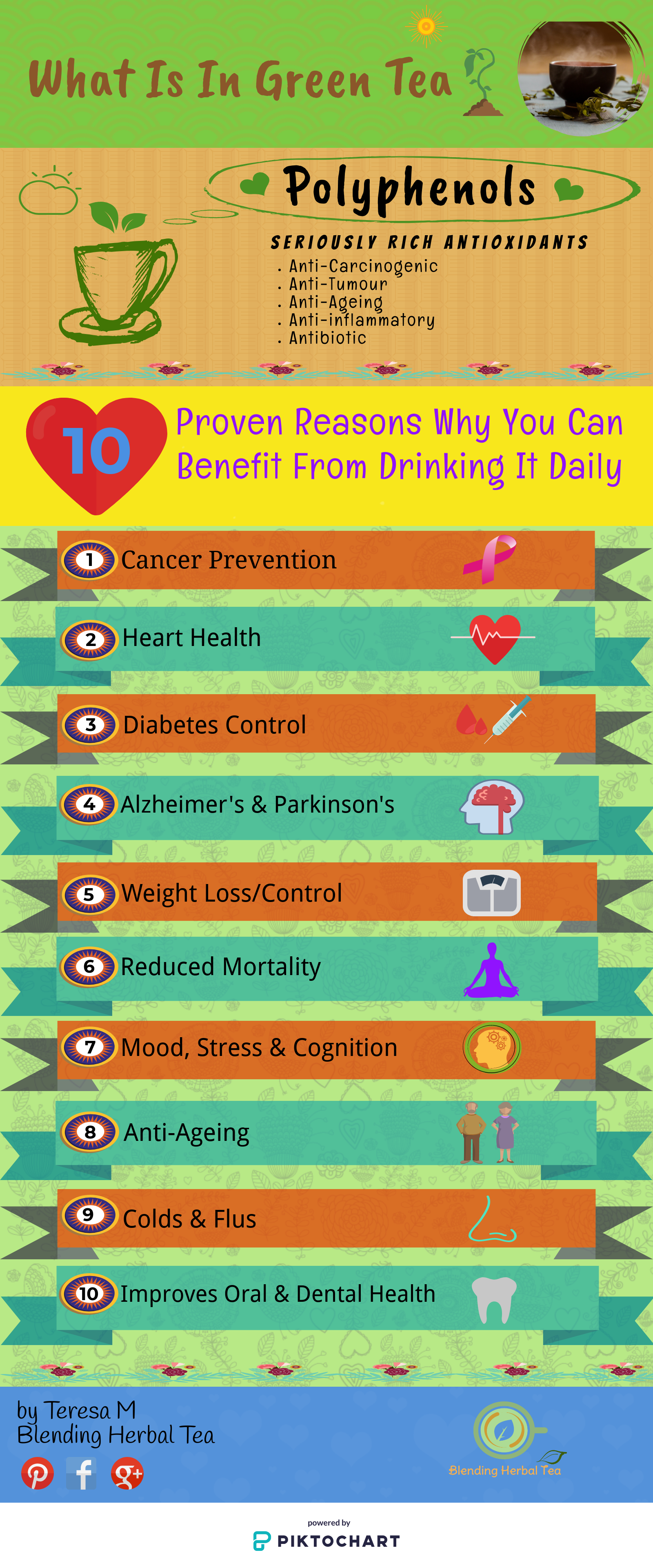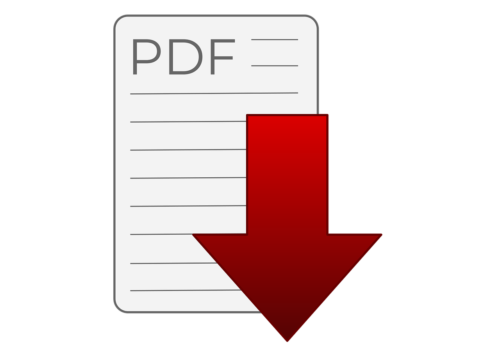 The "True Teas"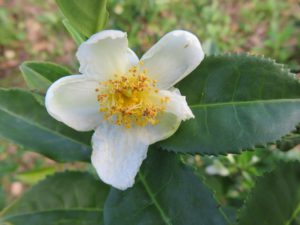 The plant that ALL real or 'true teas' come from is from the same plant – Camellia sinensis. Green tea, black tea, white tea and oolong tea are the most common of 'true teas'. How it becomes green, black or oolong depends on how the leaves are processed.
Green tea leaves are picked and immediately dried by being steamed or pan-fried to prevent fermentation, whereas black or other types of teas are left to ferment which raises the levels of caffeine and tannin in the tea. It is this lack of fermentation process that gives green tea higher levels of polyphenols.

Polyphenols – Why Your Body Will Love Them
These compounds – which make up nearly 30% of the tea's dry weight – are seriously rich in antioxidants and have been known to have strong anti-carcinogenic, anti-tumour, anti-ageing, anti-inflammatory and antibiotic properties.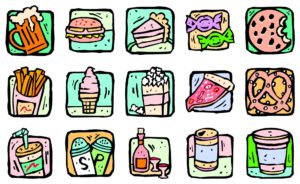 They can help prevent harmful free radicals, which basically means your cells are protected from invaders that can damage your body. Free radicals have been linked to many major illnesses including cancer, heart disease, hardening of the arteries, Alzheimer's and Parkinson's disease, degenerative eye diseases and even the ageing process itself. They can be found in:
fried food

alcohol

cigarette smoke

pesticides

radiation

air pollutants

car exhaust fumes.
Polyphenols contain flavonoids called catechins and the main one – epigallocatechin–3-gallate (EGCG) – is the most active, the most potent and the most studied polyphenol. This compound has shown some positive activity in promoting cardiovascular health, lowering the risk of heart disease and stroke, glaucoma and high cholesterol.
However, not all green tea is made equally as the composition and preparation differ from each company. An analysis by ConsumerLab.com concluded that these compounds from different products varied greatly. EGCG levels in bottled green tea ranged between 4mg per cup to 47mg whilst green tea from tea bags and loose tea contained between 25mg to 86mg per cup. Interestingly, it seemed that loose tea leaves presented the strongest levels of antioxidants.
The amount of polyphenols in green tea depends on:
Process – (Fermented v's Unfermented)

Area it's grown in

Conditions it's grown in (soil; climate; fertilisers)

How the tea is prepared (temperature of the water; brew time; amount of tea used)
What Else Is In Green Tea?
Protein – essential for every cell within the body.
Caffeine – mild diuretic, stimulant and can increase stamina. More gentle on body than coffee as produces less 'jittery effects'.
Tannin – have anti-cancer and anti-carcinogenic properties. Is responsible for the astringency, colour and some of the flavour in the tea.
ß-carotene (converts to Vitamin A) – essential nutrient for eye health.
Vitamin B1 (Thiamine) – essential for normal growth and development.
Vitamin B2 (Riboflavin) – required by the body to use oxygen and for the metabolism of amino acids, fatty acids and carbohydrates.
Vitamin B3 (Niacin) – essential in the breakdown of fats and protein.
Vitamin B6 – plays a key role in metabolism, brain function, healthy skin and hair.
Vitamin C – immune booster and needed for collagen growth.
Vitamin E – antioxidant that contributes to healthy skin.
Vitamin K – beneficial for blood clotting.
L-Theanine (Amino Acid) – has calming effects on the nervous system, natural stress reducer and acts to limit the stimulating effects of caffeine.
Iron – used in the production of red blood cells and oxygen transportation.
Magnesium – helps maintain normal nerve and muscle function.
Manganese – aids metabolism, prevents inflammation and helps to regulate blood sugar.
Potassium – is crucial for heart function.
Sodium – maintains fluid balance, nerve transmission and muscular contractions.
Fluoride – prevents teeth from tooth decay.
Traditional Medicinal Uses Of Green Tea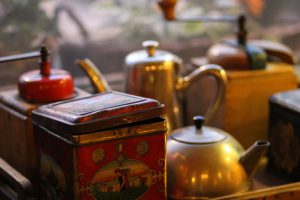 Tea drinking originated in China during the time of the Qin dynasty (221BC- 206BC) and became widespread during the Han Dynasty (206BC-220AD). It's still prized today by the Chinese who considered it one of the world's most healthiest beverages and drinking it plays an essential part of every day life.
The Chinese consider that green tea's medicinal properties include:
aids digestion

stimulates the brain

calms the nerves

improves vision

disposes excess fat

strengthens the arteries

clears phlegm

counteracts poisons

destroys micro-organisms

tones the kidneys

helps with diarrhoea
The Health Benefits – 10 Science-Backed Reasons Why It's Good For You
1.  Brew Some Cancer Prevention
Green tea consumption has a reputable role and has been linked to cancer prevention including lung, colon, oesophagus, mouth, stomach, small intestine, kidney and pancreas. [Source].
Women who drank more than 3 cups per day of green tea decreased their risk of

breast cancer from

recurring. [Source 1,2]
A study in Japan suggests that green tea may be associated with a decreased risk of prostate cancer in men. [Source]
2. Heart Health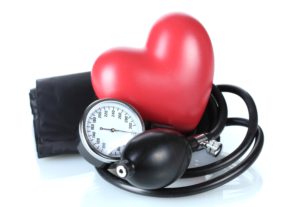 Green tea's antioxidant and anti-inflammatory effects work together in the body to lower blood pressure and reduce the risk of heart disease and strokes.
A recent study from Lancaster University and The University of Leeds have studied the positive effects of EGCG protecting against atherosclerosis. [Source]
One Japanese study demonstrated that green tea may protect against cardiovascular disease and disorders of the liver. [Source]
3. Diabetes
Studies have shown green tea improves lipid and glucose metabolism and prevents sudden increase in blood sugar levels and balances metabolic rate. [Source]
4. Alzheimer's & Parkinson's
Degenerative diseases such as Alzheimer's and Parkinson's are on the rise and growing evidence suggests that oxidative stress and inflammation play a vital role in neurodegenerative diseases.
5. Weight Loss/Weight Control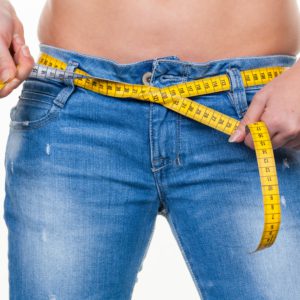 The prevalence of obesity has soared in the last few decades to alarming rates that it has become the second leading cause of preventable death in USA and that more people in the UK die from being obese and overweight than anywhere else in Europe.
Green tea has had the most comprehensive research carried out that has been proven to be very effective in weight loss and weight management as it is the catechins in green tea that are responsible for boosting metabolism and burning fat.
Several studies undertaken showed that EGCG significantly decreased body 

weight

 and significantly maintained body 

weight

 

after a period. [

Source

1, 2, 3,]
A 12 week study with 115 central obese women consuming high-dose green tea extract resulted in significant weight loss and reduced waist circumference. [Source]

6. Reduced Mortality
For centuries, green tea has been consumed religiously among the Asian population, who generally have higher life expectancy and lower mortality rates for diseases that are more rampant in the West. Green tea has the ability to improve your overall health so it's only natural that it improves your quality of life too.
7. Mood, Stress & Cognition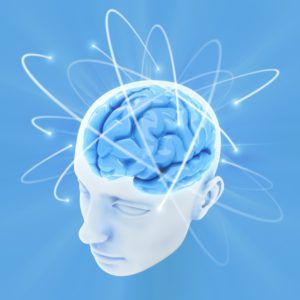 Green tea contains L-Theanine – a unique amino acid that modulates brain function in humans and acts to limit the stimulating effects of the small doses of caffeine in green tea.
Studies have shown that L-Theanine alone improved relaxation, calmness and tension without inducing drowsiness. [Source 1, 2, 3]
A recent study concluded that frequent consumption of green tea reduced the risk of depression in Korean adults. [Source]
A study in Singapore examined the relationship between tea drinking and cognitive function in older adults and reported better cognitive function within these groups, along with better memory and information processing speed. [Source]
8. Anti-Ageing
The rich antioxidants in green tea can help protect the skin from harmful effects of free radicals, which causes wrinkles and skin ageing.
Studies have shown that consumption of green tea protects against:
age-dependant oxidative stress [1]
help cells age at a much slower rate [2]
can delay collagen ageing. [3]
9. Colds & Flu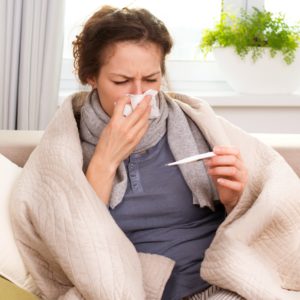 Studies have shown that the EGCG levels in green tea can kill bacteria and viruses directly and can:
prevent fewer cold and flu symptoms from occurring and fewer overall illness of at least 2 days duration [1]
boost immunity to help fight against infection [4]
10. Improves Oral and Dental Health
Studies have shown that the antibacterial actions in green tea is effective in preventing tooth decay, which is the most widely spread dental disease especially in the developed world due to the larger simple sugar consumption. [Source

1

,

2

]
Moderation Is Key
As with everything in life, you can have too much of a good thing – moderation is definitely key. Although one study showed that drinking more than 5 cups of green tea per day could lead to living longer, many experts say drinking between 2-4 cups per day could help to see such health benefits as mentioned above.
With no sugar, almost zero calories and can count towards your daily water intake, these are some further great reasons to swap your morning coffee or afternoon sugar-free drink for a cup of green tea to give your health a boost for the better.
The Bottom Line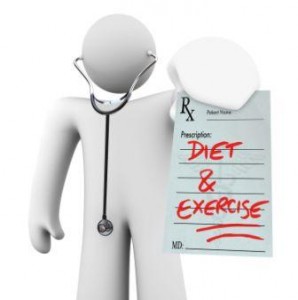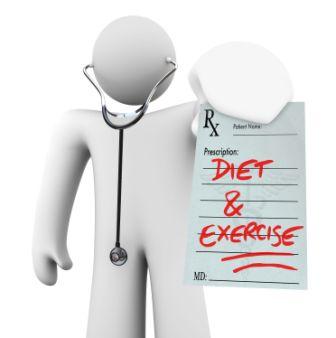 Many of the diseases or ailments mentioned such as cancer, diabetes, obesity, stress, Alzheimer's and Parkinson's are increasingly soaring higher especially in the West. We are privileged to be living in one of the richest nations on Earth, yet we are considered one of the sickest and this could be due to our 'lifestyle' choices:
Diets rich in processed sugars, flours and fats along with farming methods that has depleted our soils and is full of pesticides, herbicides and GMO's.

Sedentary and stressful lifestyles

Pollutants in the environment

A staggering array of vaccinations

Increase in smoking, alcohol and drugs
Although the studies have shown that green tea can help boost your general health and prevent certain diseases from prevailing, it shouldn't be relied on solely to achieve these purposes.
A good balanced and organic diet – free from processed sugars, fats, flours and oils; regular exercise; positive emotional health; adequate rest; less high-tech gizmos omitting radiation and a relatively low-stress lifestyle are needed to keep our health in top-notch and prevent you from becoming a statistic.
Do you drink green tea? How often do you drink it? Did you realise it had so many health benefits? I hope you enjoyed the read and would love to hear your thoughts, comments and experiences on green tea. Thanks for reading and if you found the post helpful, please share!
Peace be with you.
Teresa
What Is In Green Tea? And Why You Can Benefit From Drinking It Daily
was last modified:
May 10th, 2022
by
Summary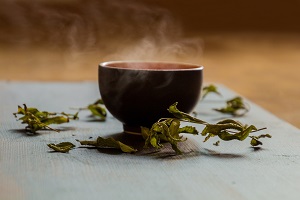 Article Name
What Is In Green Tea? And Why You Can Benefit From Drinking It Daily.
Description
Discover what is in green tea that makes it such a prized healthy beverage in the East and 10 proven reasons why you can benefit from drinking it daily.
Author
Publisher Name
Publisher Logo