I wrote a 4-part series a few months ago introducing to my readers the wonders and health benefits of taking Black Seed Oil. I wanted to write an update so far on my health experiences of this product and answer some of my readers' question – "How long does it take Black Seed Oil to work?"

Black Seed Oil has been used historically as a powerful medicinal herb for thousands of years in the Middle East, parts of Asia and Africa.
It is becoming more well-known in the West and has been extensively researched and investigated using modern scientific techniques and focuses on very specific health conditions, including Cancer, Diabetes (Type I & II), Hair Loss, Autoimmunity and Cardiovascular problems to name a few.
It has also been thoroughly studied for its biological properties and therapeutic potential and has shown to perform a remarkable number of distinct pharmacological actions in the human body, including anti-bacterial, anti-fungal, anti-inflammatory and anti-convulsant actions.

How To Take It?
I have been taking this Black Seed Oil now for nearly four months which is their strongest. Although at the beginning I was taking this Black Seed Oil which was their mildest and progressed upwards.
It is recommended to start on a low dose first and work your way up as a common cause of adverse reactions with herbal supplements is taking too high a dose too quickly. Your body can only clear out toxins and congestion at a given rate and exceeding this rate can cause you to become unwell.
I started taking one teaspoon of the MILD strength oil (typically contains 1.2% of volatile oil) with one teaspoon of honey on an empty stomach, first thing in the morning – double-remedy whammy! Plus, it takes the edge off the taste as it's quite pungent the stronger the volatile content is!
I then increased to two teaspoons of oil per day when the MILD bottle finished and progressed to the ORIGINAL strength oil (typically contains between 1.5% – 1.7% volatile oil). Once that bottle finished I went onto the STRONG strength oil (typically contains between 4.3% – 4.9% volatile oil).
N.B – Most Black Seed Oil on the market contain somewhere between 0.3% – 1.2% volatile oil!
My Health Experiences So Far….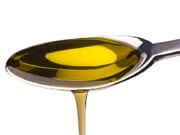 Within two weeks of taking the MILD strength, I noticed that I was falling asleep more quickly than before.
I had developed insomnia since having my son (who is now 4 years old) and could lay tossing and turning in bed for hours trying to fall asleep. And when I did eventually fall asleep (which never lasted more than three hours), I would be awoken by the slightest of noises and would find myself back at square one tossing and turning in bed again.
Let me tell you, five years of broken and interrupted sleep can leave you feeling constantly tired, irritable, snappy and moody and generally not a nice person to be around! I felt like a walking zombie on constant auto-pilot.
I am still taking the STRONG oil, twice a day with honey….and my sleep has been a God send! I'm sleeping much better. I'm sleeping for longer and it takes me less time to fall asleep and even when I'm woken up through the night (usually by my son wanting the toilet or my husband snoring away), I find I'm falling asleep so much more quickly.
I'm having much deeper sleep too which means I'm having dreams again which are quite vivid and surreal! I wake up now feeling more refreshed and energized rather than the tiredness, dullness and fuzziness that clouded my brain which I was waking up to and the feeling of dread of another day feeling snappy and moody.
Another point I'd like to note is that my hay fever seems to be have dissipated this year, even though in the UK, the hay fever season is in full swing. No sneezing, no itchy, runny and red nose, no sniffling…nope none of the symptoms associated with hay fever so far. Hooray!…Black Seed Oil can help with allergies and hay fever and it seems it's working for me.
Overall, I'm pleasantly surprised that this has worked so quickly as usually with anything herbal or natural, it does take a little while to see some improvements. I feel very positive that the oil has helped with my insomnia and hay fever and hopefully, it will continue to help boost my health in the long run – so this is definitely something I will be taking on a daily basis for as long as I'm able to.
Have you tried Black Seed Oil before? What did you take it for? Did it work for you? I'd love to hear your thoughts and comments on this. Peace be with you.
Teresa
---
This website is for educational and informational purposes only. The publisher/owner of blendingherbaltea.com is not legally liable for your use of the information which is not intended to diagnose, treat, cure or prevent any disease. If you have any serious health concerns, you should always check with your health care practitioner or medical herbalist before self-administering herbs.
How Long Does It Take Black Seed Oil To Work? My Experiences So Far…
was last modified:
September 28th, 2018
by
Summary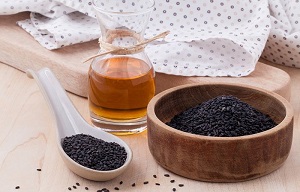 Article Name
How Long Does It Take Black Seed Oil To Work? My Experiences So Far
Description
How long does it take Black Seed Oil to work? I noticed a difference within TWO WEEKS of taking the MILD strength oil for my insomnia.
Author
Publisher Name
Publisher Logo