It's considered one of the world's most oldest and valued healing plants that dates back to the ancient Egyptians – but how is Chamomile tea good for you today? In this article, I will explore the brief history, nature and benefits of this popular herb that has earned the nickname "The All-Around Comforter".
Brief History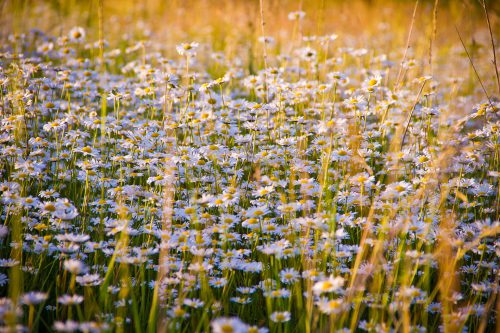 The use of this plant can be traced back to the ancient Egyptians, who favoured it so immensely above all other herbs, that they dedicated it to their gods.
The Anglo-Saxons called Chamomile Maythen and regarded it as one of the nine sacred herbs given to the world by the god Woden.
The Greeks called it chamaimelon meaning "ground apple" due to its apple-like scent and the Spaniards called it manzanilla meaning "little apple". 
In the past, it gained notoriety as the "Plant's Physician" meaning if other plants in the garden were looking weak and dreary, they would recover if Chamomile was planted near it!
When walked on, it produces a strong and fragrant scent and for this reason it was used as an aromatic stewing herb during the Middle Ages. Due to its ground-covering ability in creating lawns, the plant inspired a proverb – "Like a Chamomile bed, the more it is trodden, the more it will spread".
The French treasure this herb as one of their six tisanes (herbal tea) due to its natural healing powers.

The Healing Benefits
Anti-Inflammatory
Chamomile has been found to contain fairly strong anti-inflammatory properties and is particularly effective in treating stomach and digestive problems such as menstrual cramps and Irritable Bowel Syndrome (IBS).
Externally, it can be applied alone or with other herbs as a compress to relieve pain, swellings, inflammation and neuralgia. Those that suffer from arthritis may find this beneficial as it can reduce the stomach eroding effects of painkillers and other related drugs.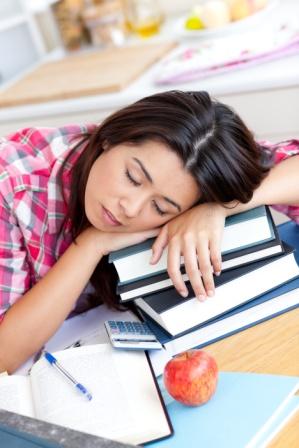 Relaxant
It contains anti-spasmodic properties which means it relaxes the smooth muscles in your body, including the digestive tract and uterus, to help ease a stomach-ache after a meal or help soothe the 'time of the month' cramps. 
It can be used to aid sleep, help combat insomnia and sleep disturbances and anxiety as it is a natural sedative.  A chemical found in the plant called apigenin calms the central nervous system and can soothe frayed nerves before bedtime and make it easier to drift off to sleep.
Due to its powerful, yet gentle, soothing and calming effects, it is one of the safest herbs used to soothe irritable babies and restless children and can help with teething pains, hyperactivity, earache and sleep problems.
Historical fact – The plant was used as an effective remedy for treating hysterical and nervous conditions in women, including nightmares!

Antiseptic
Chamomile has strong antiseptic properties which makes it invaluable to treat burns, rashes, skin irritations, infections, heal minor wounds and reduce swelling in the form of an ointment.
It can be used as a mouthwash for mouth inflammations, a gargle for sore throats and an eye bath for sore eyes.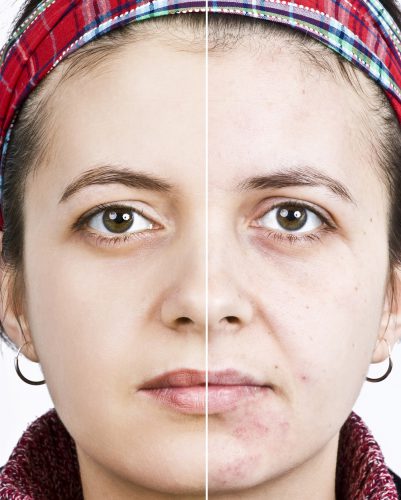 Skin & Hair
The plant has been used  in cosmetic products such as skin cleansers, creams, lotions and soaps in order to regenerate tissue and to cleanse greasy and sensitive complexions.  A regular soak in a bath with it helps to soften your skin and make you love the skin you're in!
Did I mention that the tea can also be used as a hair rinse to lighten blonde hair? Being dark haired myself, this doesn't affect me – but all you blondies out there could save yourself a bit of money with your highlights!


Anti- flatulent
It helps to relieve gas and feelings of bloatedness and can aid in preventing diarrhoea and constipation due to its anti-spasmodic properties. A cup of this herbal tea blend after a heavy meal or even a late night curry can help soothe that embarrassing trapped wind!

It seems this age old herb is still a favourite in treating certain ailments that still exists today and has also found a place within the beauty industry. No wonder the ancient Egyptians revered it!
CAUTION: Chamomile is part of the Asteraceae plant family, which includes Ragweed, Asters and Chrysanthemum. If you are allergic to plants from this group, then it's best to avoid using this.
Do you drink Chamomile tea? Have you used Chamomile tea for any of the health benefits mentioned? Maybe you've used Chamomile tea for something else. I'd love to hear your thoughts and comments on this age-old favourite plant. Peace be with you.
Teresa
How Is Chamomile Tea Good For You?
was last modified:
May 11th, 2022
by
Summary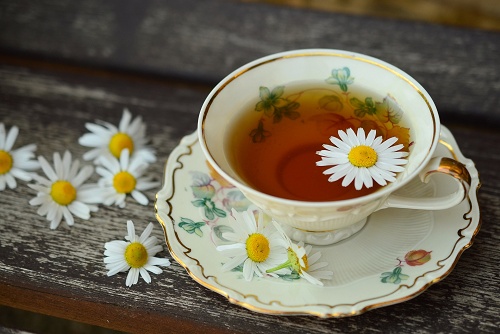 Article Name
How Is Chamomile Tea Good For You?
Description
Chamomile is considered one of the world's most oldest and valued healing plants. Discover the health benefits and see how is Chamomile tea good for you.
Author
Publisher Name
Publisher Logo